50 YEAR ANNIVERSARY: 1955 - 2005

50 year Aurelia anniversary event in Brugge Belgium.
Click here to see nice pictures of the event.
---

On January 15, 1955 one of the most beautiful cars ever built was born, the fabulous Lancia Aurelia b24 Spider America was first shown at the Carshow in Brussels.

Now, 50 years later, on the exact same date:

January 14, 15 and 16 2005 we celebrated this at Topmobiel in the MECC in Maastricht, The Netherlands. Here you can see some pictures of this event: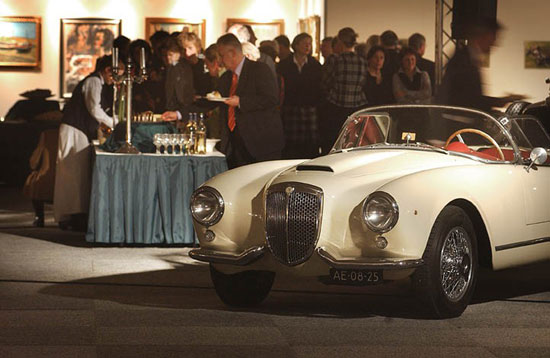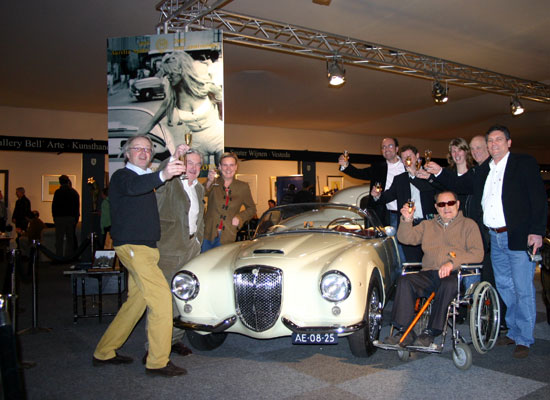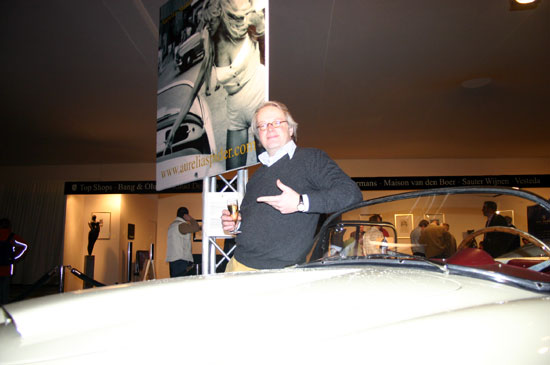 ---
There will also be more events organized around this unique car.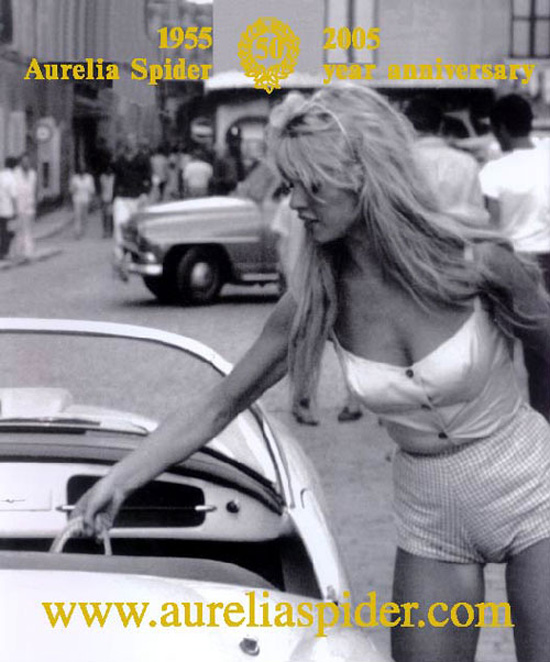 ---
On this page you will find all the information about the special events for the 50 year anniversary of the Aurelia Spider. We will be present at the following events:
The international meeting in Brussels, Belgium celebrating the introduction of the Aurelia Spider in 1955 at the Brussels Autosalon.

Concorse d'Elegance in Villa d'Este with special attention for the Aurelia Spider to celebrate its 50th birthday.
go to the website www.concoursdeleganzavilladeste.com
Participating the Mille Miglia 2005 with special attention for the Lancia Aurelia Spider America.
Go to the website www.millemiglia.com
More information about the events will be announced soon.