ARTICLES
Here you can read articles about the Aurelia Spider.
---
---
Original drawing of Aurelia Spider B24!
---
"Beautiful Aurelia Spider on the most prestigious Concours d'Elegance in the world, at Villa d'Este 2011 (Italy). The ex Antonella Lualdi e Franco Interlenghi"
---
---
Second in class, Postwar Preservation
---
2007: "And again a new world record price for a Lancia B24 Spider America at R.M. Auctions in America.
The spider was sold for the fabulous price of $550.000 (Excl. auction costs)..."

Click here for the complete article.
---
We win the third prize at the beautiful Concours d'Elegance in Villa d'Este (Italy), with a Lancia Aurelia B24 Spider America.
Click here for beautiful pictures.
---
Aurelia Spider first prize winner in Essen, Germany
At one of Europe's biggest classic car motorshows (in Essen Germany), a beautiful Lancia Aurelia B24 Spider America wins the first prize for most beautiful car (Spider) of the show. This is a big compliment for the Aurelia Spider. This prize has been chosen by the public, out of more than 1000 cars. Below you can see some nice pictures.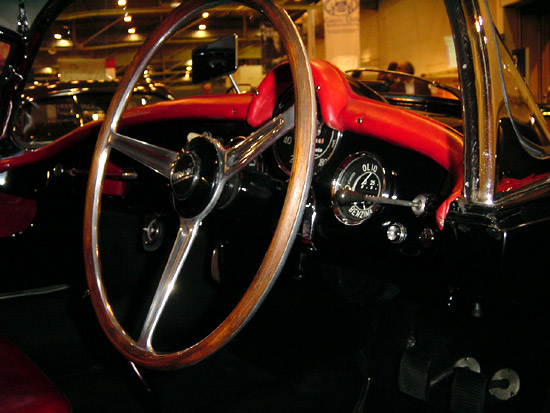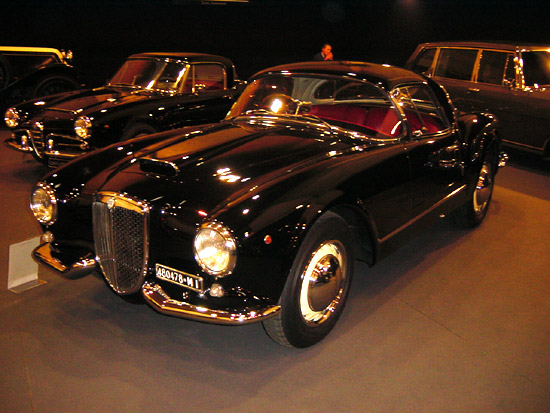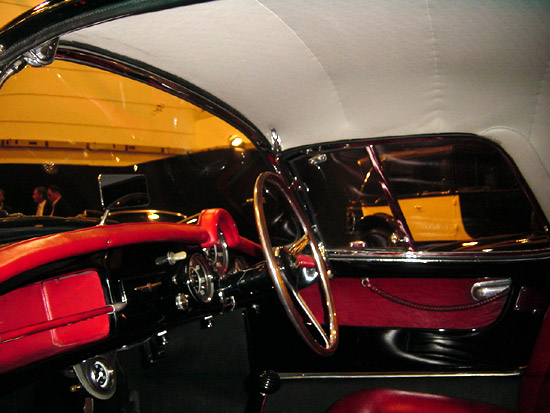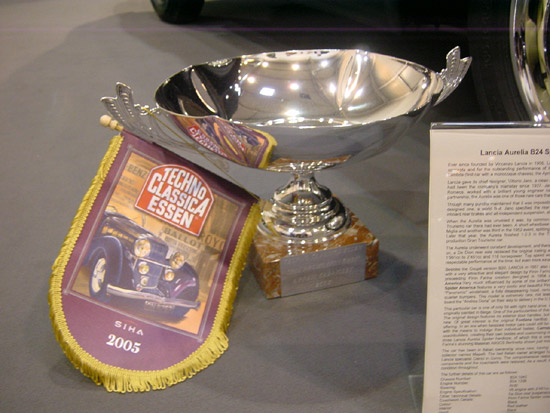 ---
2005: "Again new record price for a Lancia B24 Spider America at Monaco auction.
A beautiful Spider was sold for a spectacular EUR 242.000 (incl. auction cost)..."

Read here the complete article.
---
Lancia B 24 wins Concours d'elegance at "Het Loo" palace 2004
Also this year I was present at "Het Loo" palace. This time I featured with a beautiful Lancia Aurelia B 24 SPIDER AMERIKA, construction year 1955.
I participated in the "Latin Masterpieces" class, against 14 other masterpieces, a.o. Ferrari 275, Ferrari 250 Boano, Alfa Romeo 2500 6C, Lamborghini 400gt, Cistalia 202, Cuningham c3 (Vignale), all in contest condition.
De jury judged unanimous: The Lancia Aurelia B 24 Spider is an absolute masterpiece and overall winner.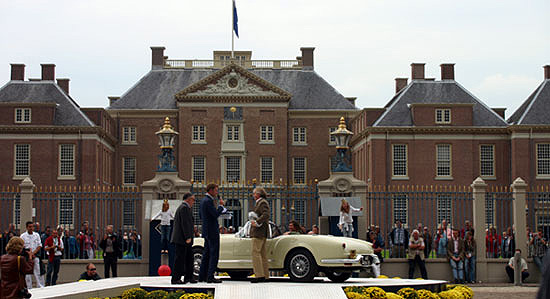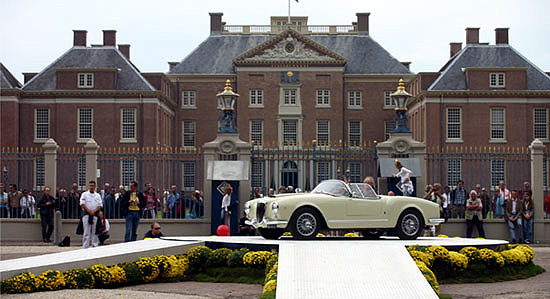 ---
| | |
| --- | --- |
| | Click here to see an authentic 1955 bro-chure from the Aurelia Spider. |
---
Here you can read two articles about the worlds most beautiful Lancia cars.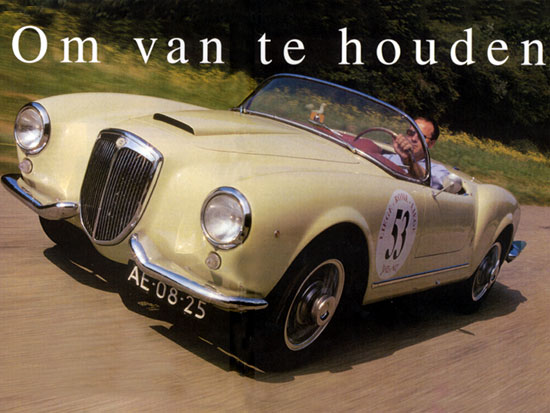 Two articles about the worlds most beau-tiful Lancia cars.

When you click on the image above, you can read a complete article from Autovisie magazine (1999) in Dutch, and when you click on the image on the left you can read an English article from Classic Cars maga-zine (1998).
---
Lancia Aurelia B24S Spyder America
Favoured transport of the era's 'jeunesse dorée', the glamorous Lancia B24 Aurelia Spyder America was built just in 1954/5 and only 240 ever left Lancia's Turin works. Until 1954 Lancia had concentrated on producing innovative, high performance motor cars for the European market, but in acknowledgement of the growing US market, in 1954 they introduced left-hand cars to their model range for the first time (until then wealthy European buyers had favoured right-hand drive). Aimed squarely at the lucrative yet demanding US market for open sports cars, the new Aurelia Spyder America was offered from late 1954 featuring the mechanical underpinnings of the race proven B20GT (popular with Grand Prix drivers of the era and a giant killer in events such as the Mille Miglia) clothed in voluptuous new two seater coachwork by master carrozziere Pinin Farina. Distinctive touches included the panoramic windscreen, removable side screens and skimpy soft top, stylish quarter bumpers only and a soft, flowing wing line which would influence the design of other Italian sports cars (such as Pinin Farin's California Spyder for Ferrari) later in the 1950s. Of just 240 Spyder Americas built, 181 were left hand drive B24S models ('S' for 'sinistra') and the remaining 59 were right-hand drive B24 models. A number of brand new Spyders destined for the USA were lost on the ill-fated ocean liner Andrea Doria, which contributes to the model's low survival rate: perhaps 150 cars are believed to survive worldwide today.